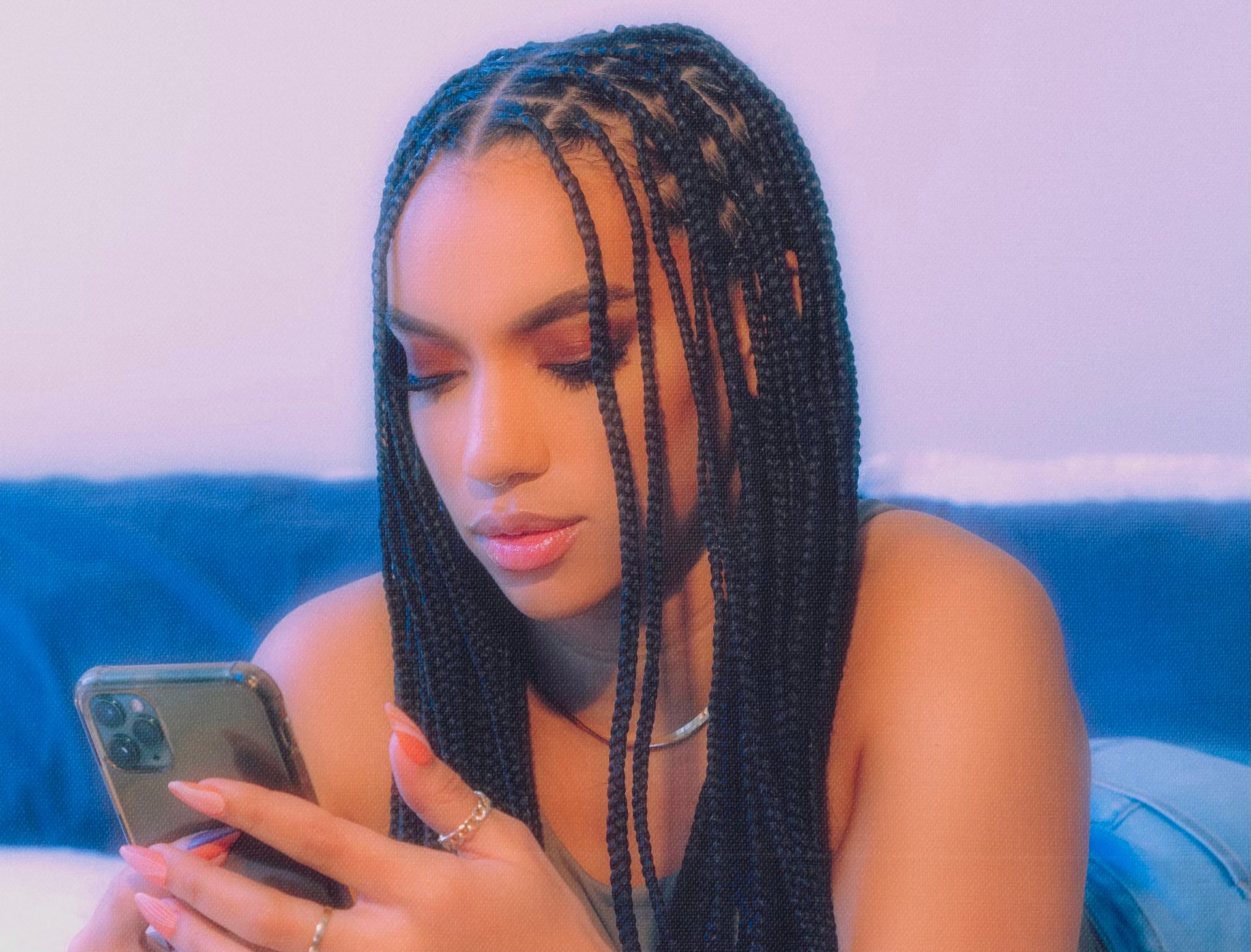 Oh, 2021. It seems like just yesterday that Senator Bernie Sanders opted for hand-knit mittens and a hunter green puffer while cross-legged in his foldable chair at the inaugural ceremony. But. That. Was. January. And now, as we enter the home stretch of what some might deem the second year from hell, it is only fitting that we take a moment to reflect upon the impact of 2021 before looking ahead to 2022.
Was that long enough? Good.
Because if you feel anything like I do, 2021 was, in fact, THE year from hell, and you cannot wait for her to take her rightful place in the pit of it your do-over in '22. I mean, let's talk about it. It's almost as if Bernie could see the future. If his posture didn't accurately convey what was to come in 2021, I don't know what could have. Maybe this picture of Oprah, but certainly nothing less.
It was the pandemic (again), but this time Delta – and later in the year, Omarion Omicron. It was capitol riots – during the pandemic. It was gorilla glue. It was Harry and Meghan and some unknown Royal Family member questioning how dark the baby would be. It was Drake vs. Kanye, Lil Boosie vs. Lil Nas X, and Dave Chapelle vs. the entire transgender community. By July of 2021, Earth had gotten so ghetto that billionaires like Jeff Bezos and Richard Branson decided to visit space.
And we didn't blame them.
Because just when we felt like we couldn't take anymore, 2021 said, hold up! I'm just getting started. She gave us a Sex and The City reboot we didn't ask for and permanently destroyed the memory of one of our favorite childhood games: red light, green light. Things took a more serious turn for the worst as we searched for Gabby Petito and the killers of Young Dolph and struggled to understand fatal U.S. tragedies like the Texas Power Crisis, Hurricane Ida, California's Dixie Fire, and the disgustingly avoidable Astroworld Festival. It was enough to make several grown men cry – not that they shouldn't or aren't allowed to or even want to be referred to as grown men. You know what? Let's just say it was bad. Really bad.
But it wasn't all bad.
Yes, 2021 had its not-so-low points, too. The Biden Administration fought back against COVID-19 through its effort to administer at least one dose of the vaccine to 70% of U.S. adults. Derek Chauvin was found guilty on all charges related to the death of George Floyd. Twitter banned Donald Trump. And Kamala Harris became the first female and black Vice-President of the United States of America.
The #FreeBritney movement resurged, ultimately emancipating the pop icon from a more than 12-year conservatorship from hell – and here we are complaining about two bad years. The GDs, Drake, and Kanye followed suit in a joint effort to free Larry Hoover. Americans quit their jobs in record numbers – resulting in higher pay for those who did show up. And Juneteenth was declared the first federal holiday since 1983.
The year was trying, but we made it. And the best part is, it's just about over.
Hallelujah! *speaks in tongue*
Now, 2022, if we could just have about five minutes of your time. We promise we won't be long. You see, we come to you humbly and apologetically for whatever misgivings on our part that might have prompted the 650+ day a** whipping we've endured. Hear us loudly and clearly: WE ARE SORRY. And not only are we sorry, BUT WE ALSO PROMISE NOT TO DO IT AGAIN. If you could just give us the opportunity to demonstrate to you that we will be good, we would appreciate it. Our plans this year are to be loving and kind, productive and positive, and most importantly, not provoke ANOTHER a** whipping.
2020 and 2021 were black mothers; we are convinced! They begged us to sit down, stop letting their good air out the house, be quiet while they handled their business, and eat the food we had at home. But noooooo, we refused to listen. So they took off their shoes, grabbed the nearest objects they could find, and beat us into submission. And now that we have welts from head-to-toe, we'll gladly try obedience. As a matter of fact, pass us those mittens you had on Bernie – we are about to cross our legs and have a damn seat – no matter what is going around us!
~
No, but in all seriousness, 2021 was a great year for many – including Pear Nova! We expanded + diversified. Check out our nail care products. Our collaboration with Claws birthed five all-new lacquers! Our commitment to mental health awareness and self-care strengthened, and we sustained our support for domestic violence victims + survivors. Our team solidified, and our CEO + Founder shined! It was an amazing year both fundamentally and fiscally, and we are looking forward to an even better 2022! 
Yes, we have set our sights on the New Year in hopes of giving ourselves the best possible shot at success. Our intentions are set! We've mentally prepared and are excited to embark upon a new 365-day journey because if we've learned nothing else from the adversity of the pandemic, it is that life is too short not to be lived to the fullest. With that in mind, please allow the Pear Nova team to give you a glimpse of their goals for 2022!
Ashley, Customer Care + Shipping Coordinator:
"My goals for 2022 are to be more confident in myself and creative work, launch a new online store, and shoot for a few resorts around the world."
Charles, Graphic Designer + Photographer:
"My goal currently for next year is to obtain a 5,000 sq. ft. two-story warehouse to turn into a live workspace. I've always wanted to have a huge space where I can build and create.
Courtney, Operations Manager:
"The last two years of growth and collaborations showed us that Pear Nova's tagline – sky ain't the limit – is true. So, in pushing the limit, a new studio, brand partnerships, and more in the media and entertainment industry are in store."
KeAndrea, Copywriter:
"I plan to write for my life, achieve my fitness goals, and continue to heal."
Melinda, Pear Nova Manicurist:
"I expect to continue my education as it relates to nails and nail art. My fiancée and I have collaborated on creative nail art sets in the past, and we plan to work on plenty of new sets in the new year."
Racheal, Office Manager:
"I'm working on a healthier lifestyle, being more financially responsible, and diminishing the procrastination."
Shammara, Pear Nova Manicurist:
"My goals would include to keep building my clientele, travel more, perfect my craft (nail art), and hold classes so I can utilize my instructor's license. Sky Ain't The Limit!"
Stephanie, Esthetician:
"In my personal life, I'm looking to balance motherhood and business without compromising happiness. I love all the moments that clients and I share conversing about family, friends, and life. I want to continue this by balancing both."
Rachel James, Founder + Creative Director:
"I want to find time to love on myself more. I'm going to read more, travel more, enjoy my alone time + cut out as many distractions as possible. For Pear Nova, I'm looking forward to creating new products, working on more partnerships, and expanding into retail in 2022."
So there you have it, supernovas! We're moving with intention in 2022. We love and thank each of you for your continued support and encouragement, and we pray that your New Year is filled with peace + prosperity! Feel free to share your goals with us in the comments below and on IG + Twitter @pearnova. And use the discount code HAPPYNEWYOU at checkout to buy one + get one 50% off! Happy New Year, Supernovas!!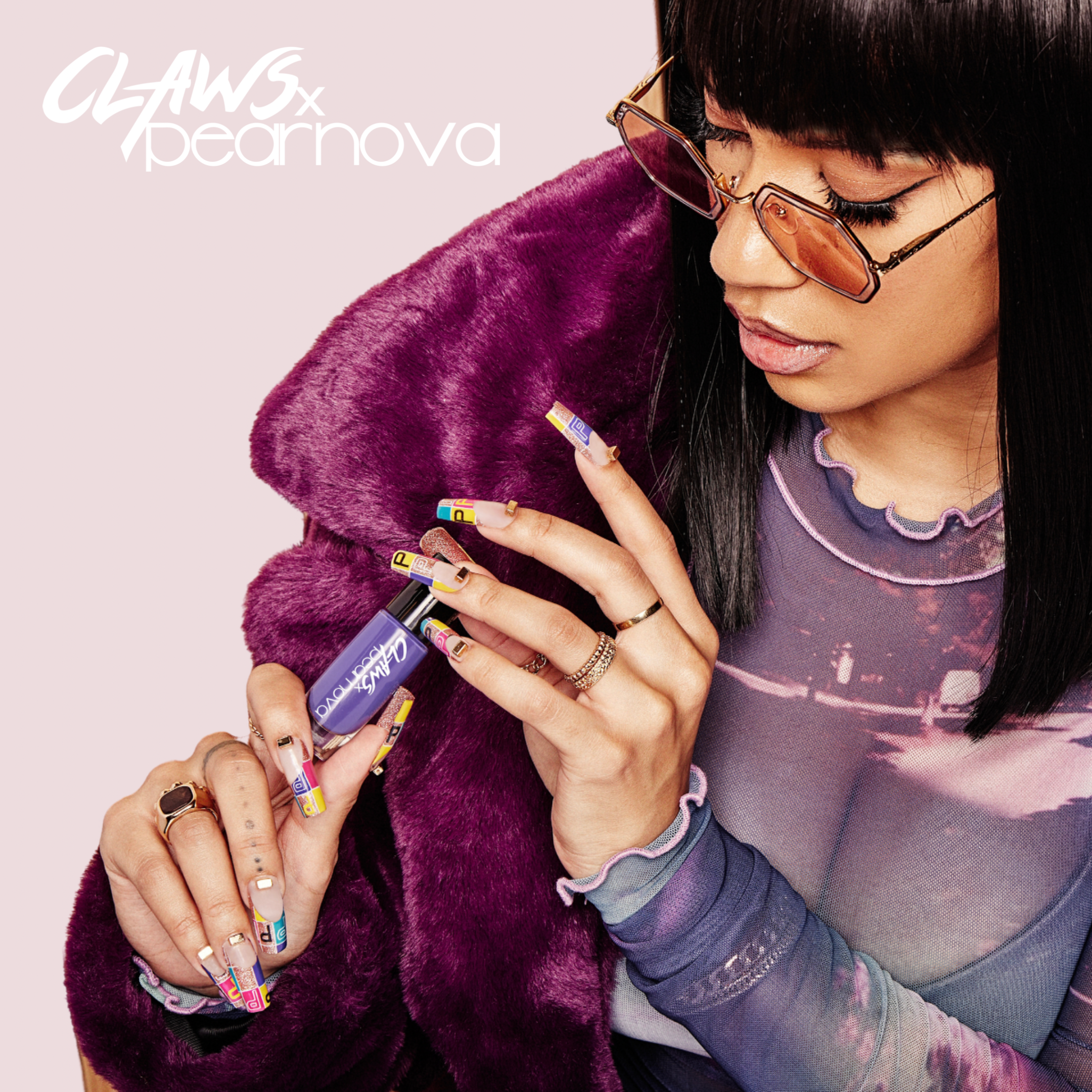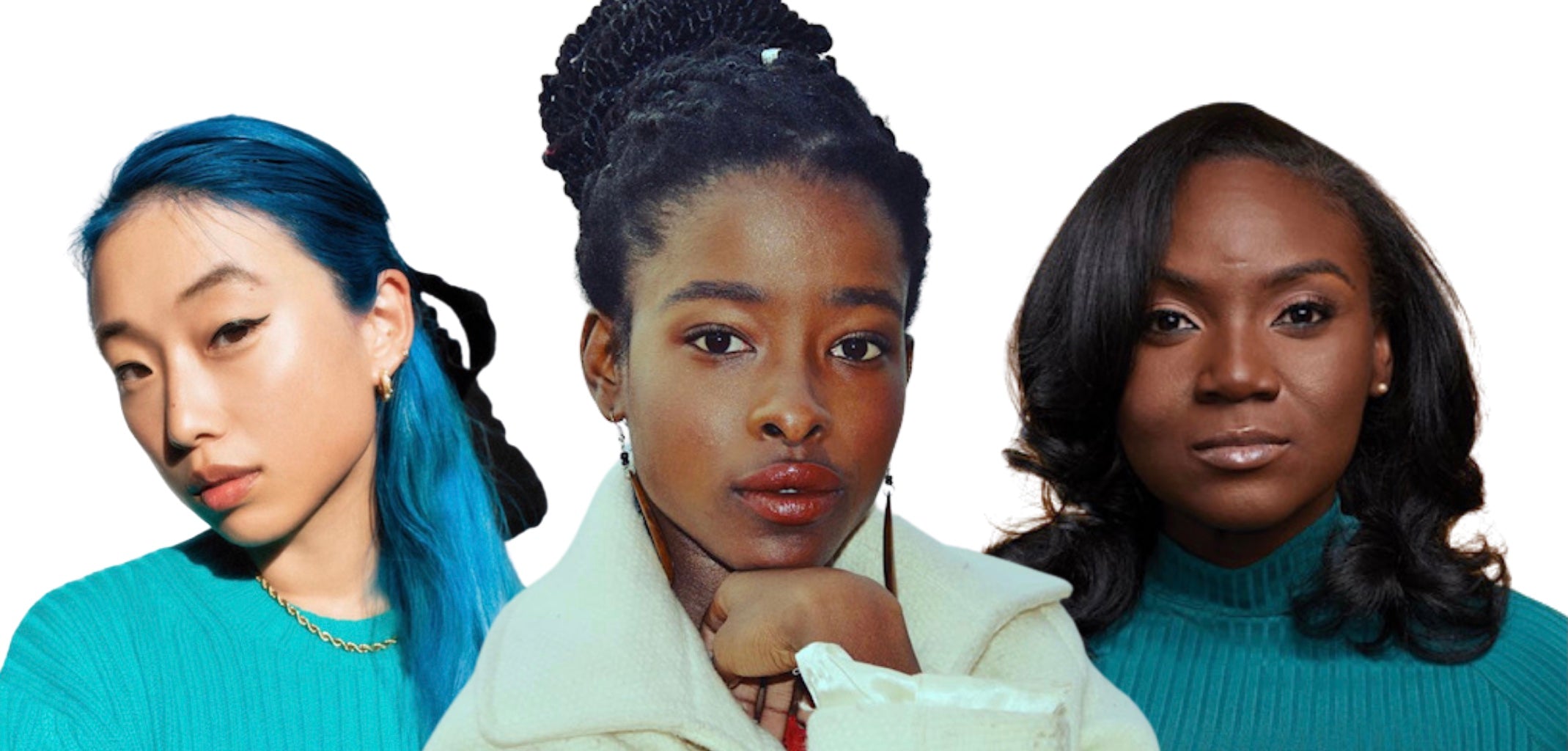 2022
What began as a week-long celebration of women's accomplishments in 1980 has evolved into our present-day Women's History Month (and rightfully so)! Observed since 1987, the thirty-one days of Marc...
Read more