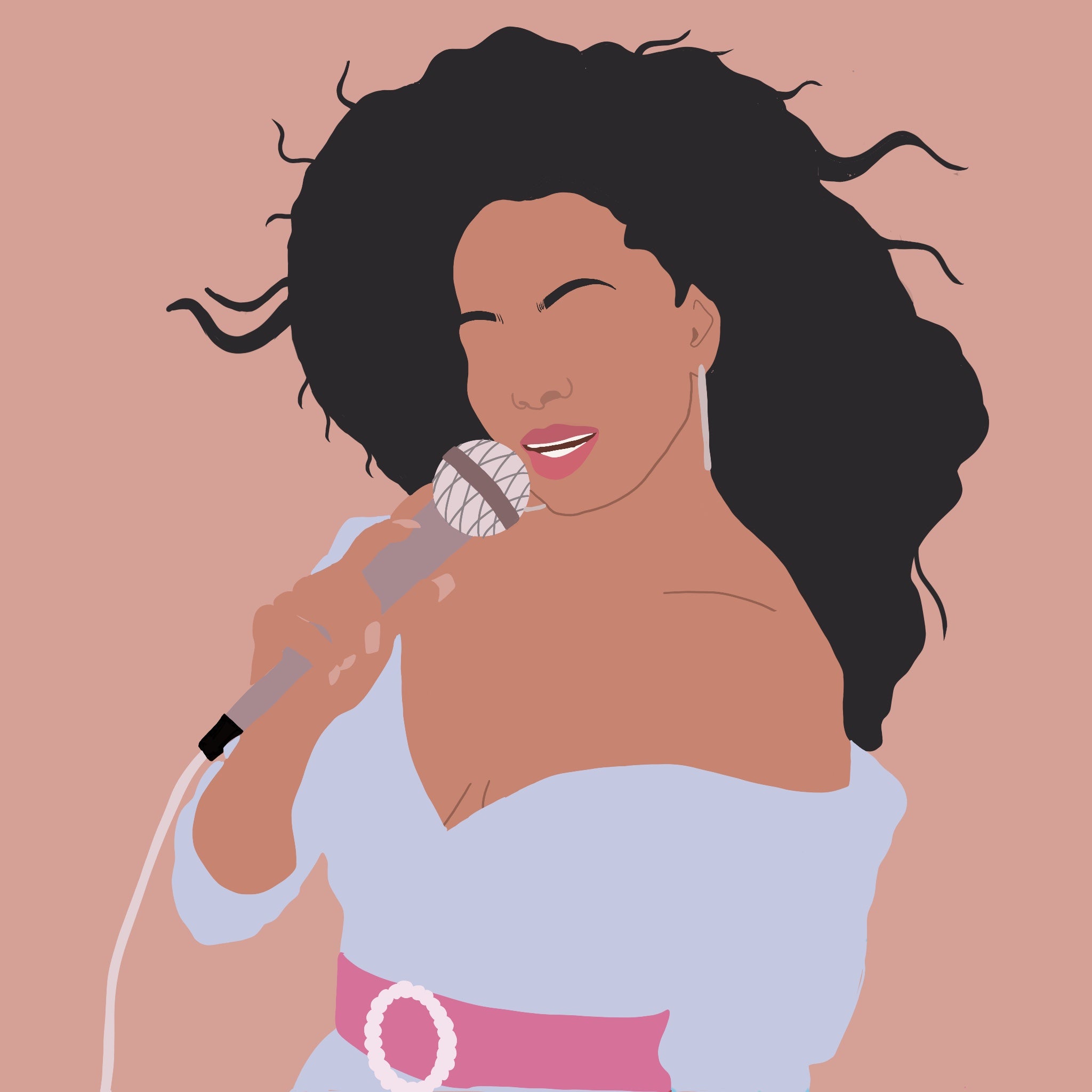 The Many Sides of Diana Ross
You've likely heard of Diana Ross. Her relevance spans decades. She sang lead in the Motown supergroup, The Supremes, played Billie Holiday in Lady Sings the Blues + gave birth to the one and only, Tracee Ellis Ross. But in case you haven't, allow us to refresh your memory.
Diana Ross was born in Detroit on March 26, 1944. A true Aries, her passion, enthusiasm, and ambition served her well in her transition from Primettes' recruit to Supremes' lead. Her feline prowess, ladylike demeanor, and soothing vocals caught the attention of record executive, Berry Gordy, Jr. And the rest, as they say, is history.
Except, it's really history. Ms. Ross was named Female Entertainer of the Century by Billboard in 1976. She was inducted into the Rock and Roll Hall of Fame in 1988, and Guinness Book of World Records named her the most successful female artist in history in 1993. In 2012, she received the Grammy Lifetime Achievement Award; and in 2016, she was awarded the Presidential Medal of Freedom.
Diana Ross is a legend, and it is not up for debate. Although, you may be surprised to learn that in between topping the charts, mastering film, and championing gay rights, Diana Ross reigned supreme as an author, entertainer, and mother. Ladies + gentlemen, Pear Nova presents Diana Ross – the boss.
….No Mountain….
At an early age, Diana Ross learned to be persistent. She auditioned for a high school musical but was turned down. The dismissal did little to dampen her spirit – she went on to join the singing group, The Primettes, which would eventually be known as The Supremes. A product of the Detroit housing projects, she attended Cass Technical High School where she studied design, tailoring, modeling + cosmetology. In addition to her classes, she worked at Hudson Department Store and is said to have been their first black female employee, a pioneer at age 16.
Ms. Ross didn't stop at Hudson's. Along with The Supremes, she earned her first number one hit, "Baby Love" in 1964. She was twenty. Her success and popularity only grew from there, and she began her solo career in January 1970. In 1971, she married music manager, Robert Silberstien, and the union produced three daughters: Chudney, Rhonda, and Tracee.
….Coming Out….
On the heels of her departure from The Supremes, Ross' appearance in Lady Sings The Blues earned her both Golden Globe and Academy Award nominations for Best Actress. The accolades continue to pour in as she earned her second #1 single, "Touch Me in the Morning" in 1973. No stranger to breaking barriers, she became the first African American woman to host the 46th Academy Awards in 1974. She solidified her solo success with the release of her fourth #1 single, "Love Hangover" in 1976.
In a candid interview with Barbara Walters in 1978, Diana described herself as a perfectionist desperately wanting to be loved. Her 1979 hit, "The Boss" reiterated that sentiment. The lyrics, "...love taught me who was the boss" were far reaching, earning her another #1 dance single. She performed the track during Macy's Thanksgiving Parade in NYC that year, and in 1980 she released her most successful body of work, Diana. The album included the pride anthem, "I'm Coming Out" + her fifth #1 single in the U.S. – "Upside Down."
…Chain Reaction….
No matter where Ms. Ross traveled, success seemed to follow. She signed a twenty million dollar recording contract with RCA in 1981, making history as the most expensive music deal at that time. Proving her worth yet again, she released the album, Why Do Fools Fall in Love, shortly thereafter and sold over one million copies.  Diana performed at the Super Bowl in 1982 and was honored with a star on the Hollywood Walk of Fame that same year. She ventured into rock-n-roll with her 1983 release, Ross, and blues with Red Hot Rhythm & Blues in 1987.
Later that year, Diana welcomed her son Ross with second husband, Arne Næss Jr. In 1988, their second son, Evan Olav was born. Diana credited her children with keeping her humble in a 1997 interview with Rolling Stone, stating, "I've never gotten what they call a big head in this business because kids keep you balanced.  They don't care anything about celebrity Diana Ross onstage, the lights – all they care about is, 'Are you gonna be there in the night when I have a bad dream?' or 'Who's gonna be at home when I come home from school?'" In a 2021 People magazine interview, Diana's daughter – actress Tracee Ellis Ross – applauded Ms. Ross as a mother + entertainer. "Her Diana Ross-ness doesn't hold a candle to her mom-ness," she explained. "I'm so close with my mom and my family...She made a space in the world before I got here and that has been a part of how I've been able to walk through the world."
…Endless Love…
Diana Ross' influence is apparent in nearly all arenas of the entertainment industry and beyond. Her talent, style, and beauty are just a fraction of the many sides of the self-described lover and creator. She released her memoir, Secrets of a Sparrow, in 1993 describing the book as "therapy". Her career and life have inspired various artists and works; and she's used her voice + art to support a number of charities and causes.
Her accomplishments are astounding, and when asked to reflect upon it all by Rick Marin of the Los Angeles Times, she simply replied, "my children and my family are the happiest time in my life." She is an inspiration to female entertainers everywhere and living proof that – as she put it – "...dreams do come true..." Read more about Ms. Ross, in her own words, here + discover the boss within you today.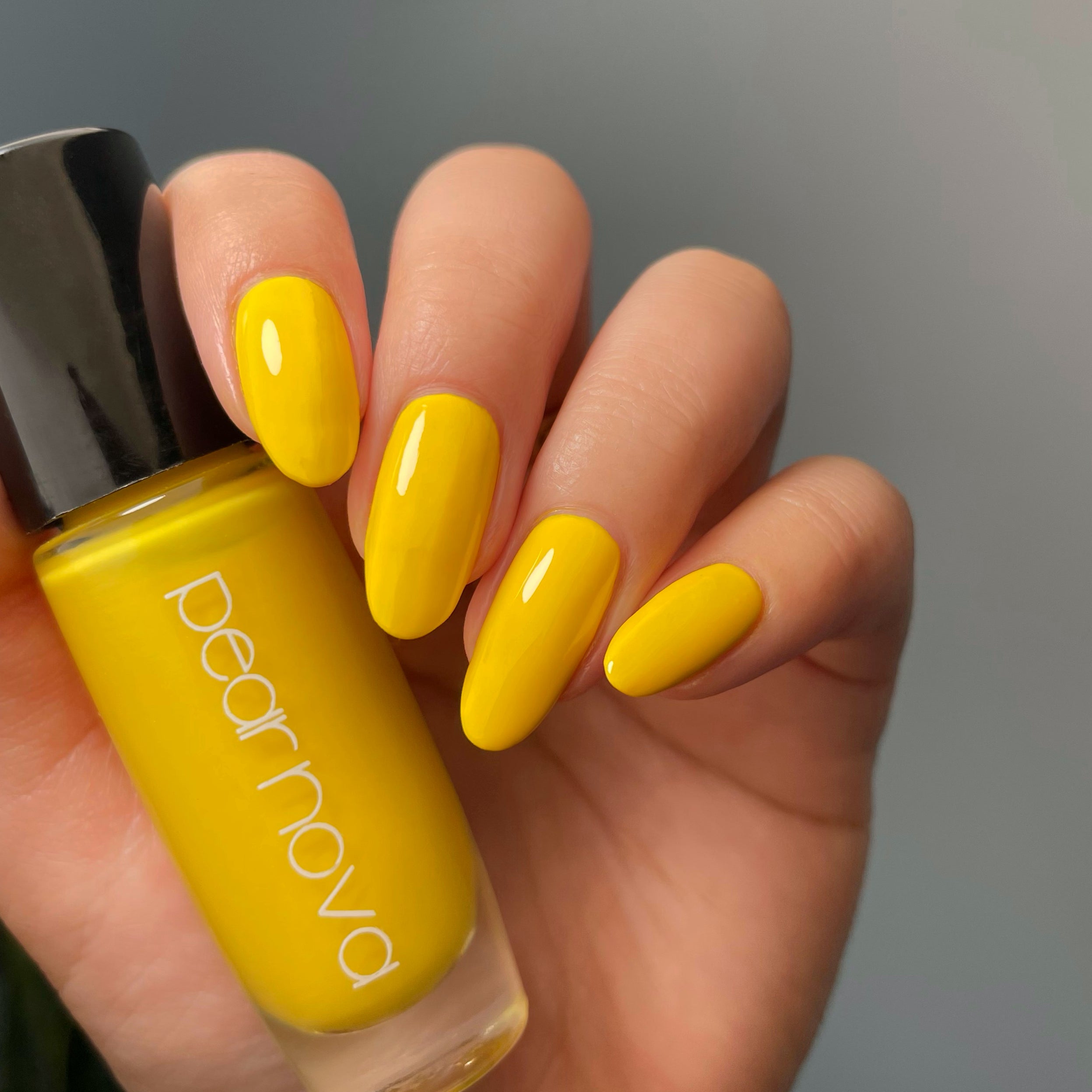 10-free
Spring, is that you playa? 👀👀 We certainly hope so, because we've been (impatiently) waiting to take our gloves off and put our polish on! Pear Nova's nail forecast for the spring is bright: one pi...
Read more