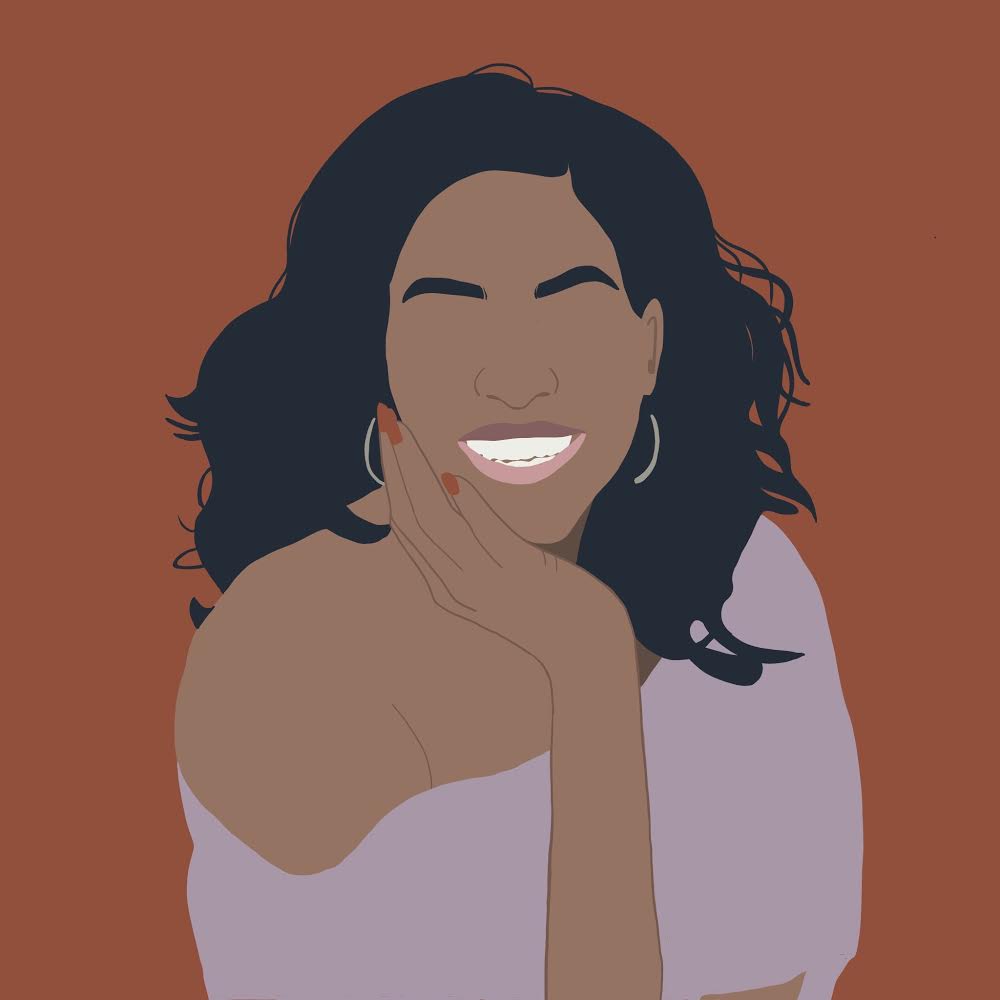 Michelle Obama: Forever Our First Lady
 As Women's History Month comes to a close, we are highlighting the final female muse behind our #BRWNGRLMGC collection – the one and only, Michelle Obama. It's hard to imagine that anyone anywhere isn't familiar with our forever first lady. A 2020 Gallup poll named her America's Most Admired Woman – for the third consecutive year. Her memoir, Becoming, was released in 2018 and is credited as the best-selling memoir of all time. She launched The Michelle Obama Podcast on Spotify in 2020 & if none of that rings a bell, she's also married to another vaguely familiar figure – one Barack Obama.
No, but seriously, who hasn't heard of Michelle Obama? And, for good reason. She is everything we aspire to be: authentic, intelligent, articulate, stylish, sophisticated, graceful, powerful + unshakable. She's a Harvard – educated attorney, writer, former First Lady of the United States of America, and an incredible mother of two. Since the election of her husband, Barack Obama, as POTUS in 2008, and even before, Mrs. Obama has taken the world by storm.
She is proof that with hard work, vision, determination, and drive, anything is possible. It would be difficult – no, impossible – to sum up the life + times of Michelle Obama in one blog post. She has broken way too many barriers, exceeded way too many expectations + overcome way too many obstacles. Her journey is remarkable. And though we cannot take you through every step, we'd like to give you an overview of her self-described "once in a lifetime opportunity."

Humble Beginnings
Michelle LaVaughn Robinson was born to Fraser and Marian Robinson on January 17, 1964. Her father was employed as a city pump operator. Her mother, a secretary, and later a stay-at-home mom. Michelle grew up in Parkway Gardens, a 35-building low-income housing complex stretching from 63rd to 66th Street along Dr. Martin Luther King, Jr. Drive on the South Side of Chicago, IL.
At an early age, both Michelle and her brother, Craig showed promise in the academic world. They could both read by the age of four, and they both skipped the second grade. Michelle attended Chicago's first magnet high school for gifted children, Whitney M. Young Magnet High School. She graduated as class salutatorian and was accepted to Princeton University to complete her undergraduate collegiate education.
After obtaining her B.A. in Sociology (cum laude nonetheless) in 1985, she studied law at Harvard University. She received her Juris Doctor in 1988 and returned to Chicago, IL as an advisor of the Sidley Austin firm. Her most notable advisee: Barack Obama.
A Perfect Match
The story goes, Michelle Obama initially resisted Barack's advances. She didn't find him impressive, and she didn't think it was appropriate to date one of the few black summer associates at the firm where she was gainfully employed. But. It. Was. Barack. And if you've seen Barack walk, talk, or be, you too would understand how she eventually gave in to temptation.
After two years of dating, Barack and Michelle were married in 1992. Shortly after, in 1996, Barack was elected to the Illinois State Senate where he served three consecutive terms until 2004. During his time as Illinois State Senator, the couple welcomed their first daughter, Malia, in 1998 and their second daughter, Sasha, in 2001. In 2002, Michelle was named execute director of community affairs for the University of Chicago Hospitals.
Three years later, she was promoted to Vice President of community and external affairs at University of Chicago Hospitals before eventually scaling back her work commitments to support Barack's presidential campaign in 2008. Affectionately known as "the closer" for her ability to seal the deal, Michelle was invaluable on the campaign trail for Barack. She drew huge crowds with everyone from Caroline Kennedy to Oprah Winfrey onlooking and delivered several stirring speeches, most notably at the 2008 Democratic National Conventional. Barack Obama was elected President in November 2008. During his election victory speech he proclaimed, "I would not be standing here tonight without the unyielding support of my best friend for the last 16 years the rock of our family, the love of my life, the nation's next first lady Michelle Obama."
Becoming
Michelle Obama served as FLOTUS from 2009-2017. She was the first African American to hold the position and the third First Lady with a post-graduate degree. As such, she initiated Let's Move!, a program aimed to end childhood obesity and planted an organic garden – the first since Eleanor Roosevelt was First Lady – on the South Lawn of the White House. During Barack's second term, she launched the Reach Higher initiative to help students understand education, job opportunities, and vocational skills. Throughout her time in the White House, she championed various issues including veteran and military family relations, stressed the importance of diligent parenting, and connected to younger generations through the use of social media.
In addition to her triumphs within the walls of the White House, she has long been celebrated for her sense of personal style + sophistication. She graced the cover of Vogue in March 2009 and again in December 2016. She was named Time magazine's Woman of the Year for 2008 and became the first woman ever to appear on the cover of Better Homes and Gardens in 2011. In 2013, she became the first First Lady to present an Oscar during the 85th Academy Awards.
Since the days of Obama's Presidency, Michelle has managed to keep busy. Her memoir, Becoming, has sold over 14 million copies to date. The social + cultural documentary starring her – also entitled Becoming – gives viewers an in-depth look into her personal life and behind the scenes of her sold-out 34 city #IAmBecoming book tour. In 2021, she was inducted into the National Women's Hall of Fame, and her appearance alongside Barack at Joe Biden's inauguration stole the show.
Michelle Obama is focused, fierce, and flawless. She is Michelle Our Mama in our minds and forever First Lady in our hearts. Read more about Mrs. Obama here + take home a bit of her essence today!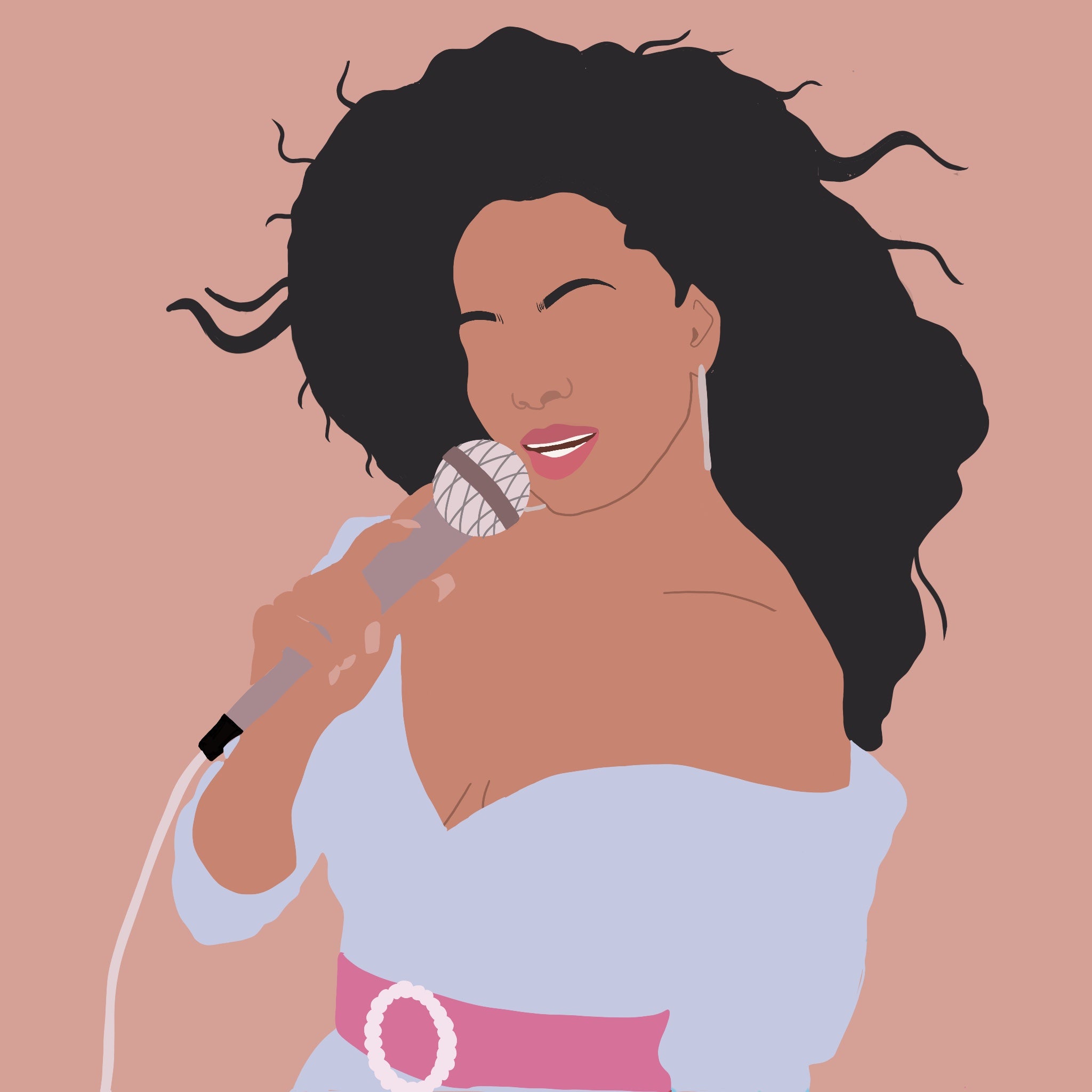 #BRWNGRLMGC
You've likely heard of Diana Ross. Her relevance spans decades. She sang lead in the Motown supergroup, The Supremes, played Billie Holiday in Lady Sings the Blues + gave birth to the one and only,...
Read more
10-free
Spring has sprung! And we couldn't be happier. Spring means warmer weather, outdoor activities, hot-girl shenanigans, NAIL ART + so much more. The results from our nail forecast are in, and we are ...
Read more