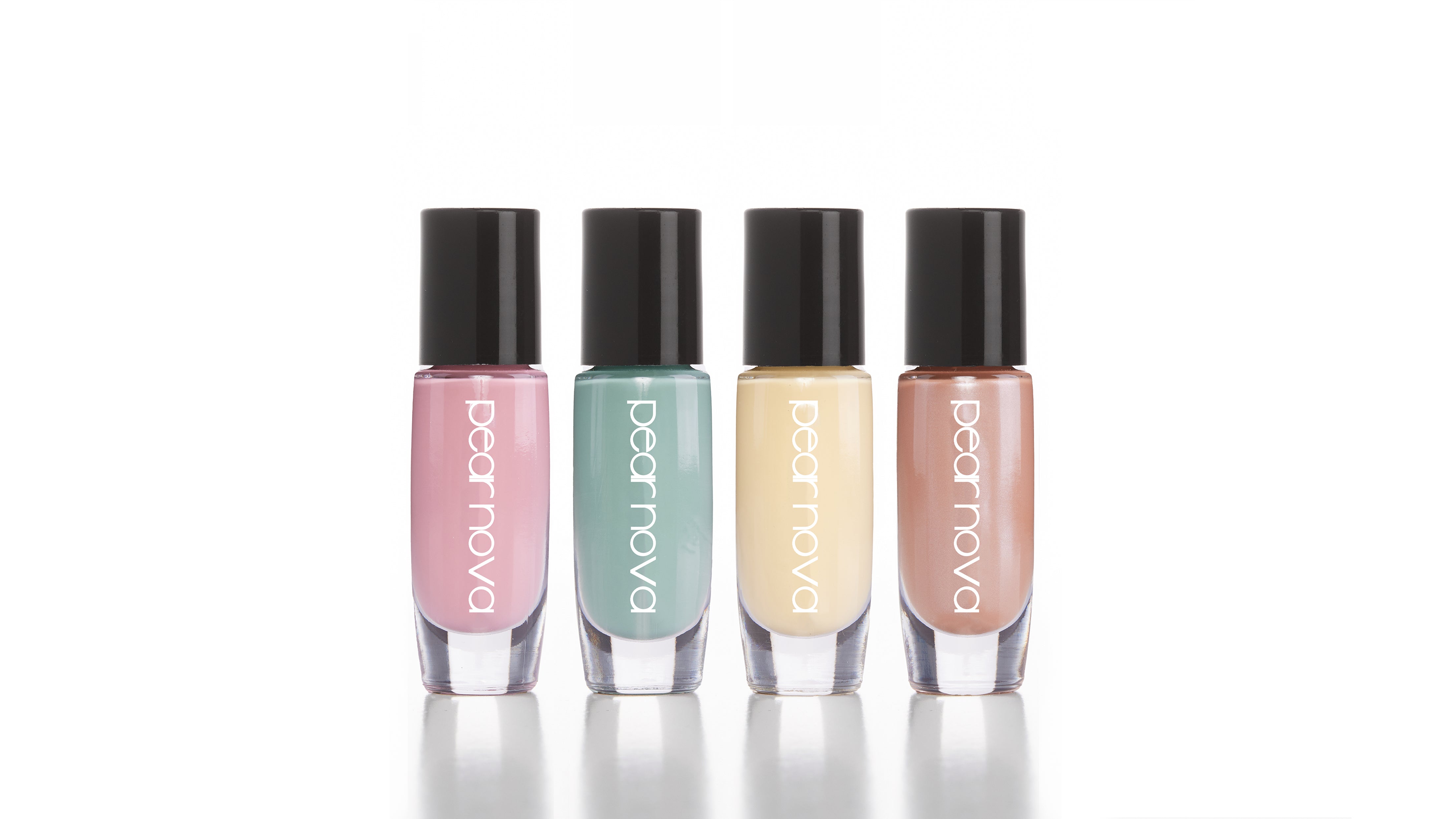 Spring into Freshness with Pear Nova's Newest Nail Colors!
It's time to say goodbye to boring, traditional nail polish colors and hello to Pear Nova's newest collection - Spr(out)ing Classic Collection! We've got the perfect mix of bold and playful colors that are sure to make your nails pop. Say hello to Aloe-ha (fern green), Trip Around the Sun (light yellow), Mood Bloom (dusty rose), and Intershellactic (rose gold) – all opaque in just two coats and packed with argan oil to keep your nails looking and feeling healthy.
But why is argan oil so great for your nails? Well, let's break it down:
Hydration: Argan oil is like a drink of water for your nails, keeping them hydrated and less prone to dryness and breakage. And let's be real, who doesn't want nails that look and feel healthy?

Strength: Antioxidants in Argan oil can help strengthen your nails, preventing those annoying breaks and splits that always seem to happen at the worst possible time (like when you're trying to open a can of pop).
Now, let's talk about the stars of the show – the newest Pear Nova nail colors!
Aloe-ha: This fern green color is like a tropical vacation in a bottle. It's perfect for those days when you just want to pretend you're on a beach somewhere, with a cabana boy handing you a drink. 
Trip Around the Sun: This light yellow color is the ultimate mood booster. It's like a ray of sunshine for your nails, and who doesn't love a little sunshine in their life?
Mood Bloom: This dusty rose color is sweet, feminine, and perfect for a romantic night out. It's like a bouquet of flowers on your nails – but without all the pesky allergies.
Intershellactic: Want to add a little sparkle to your life? This rose gold color is everything. It's perfect for those nights when you want to shine like the star you are.
And don't forget – all of these colors are vegan and 10-free, which means you can feel good about what you're putting on your nails. So go ahead and treat yourself to a little Pear Nova magic – your nails will thank you.
Images by @herblknails