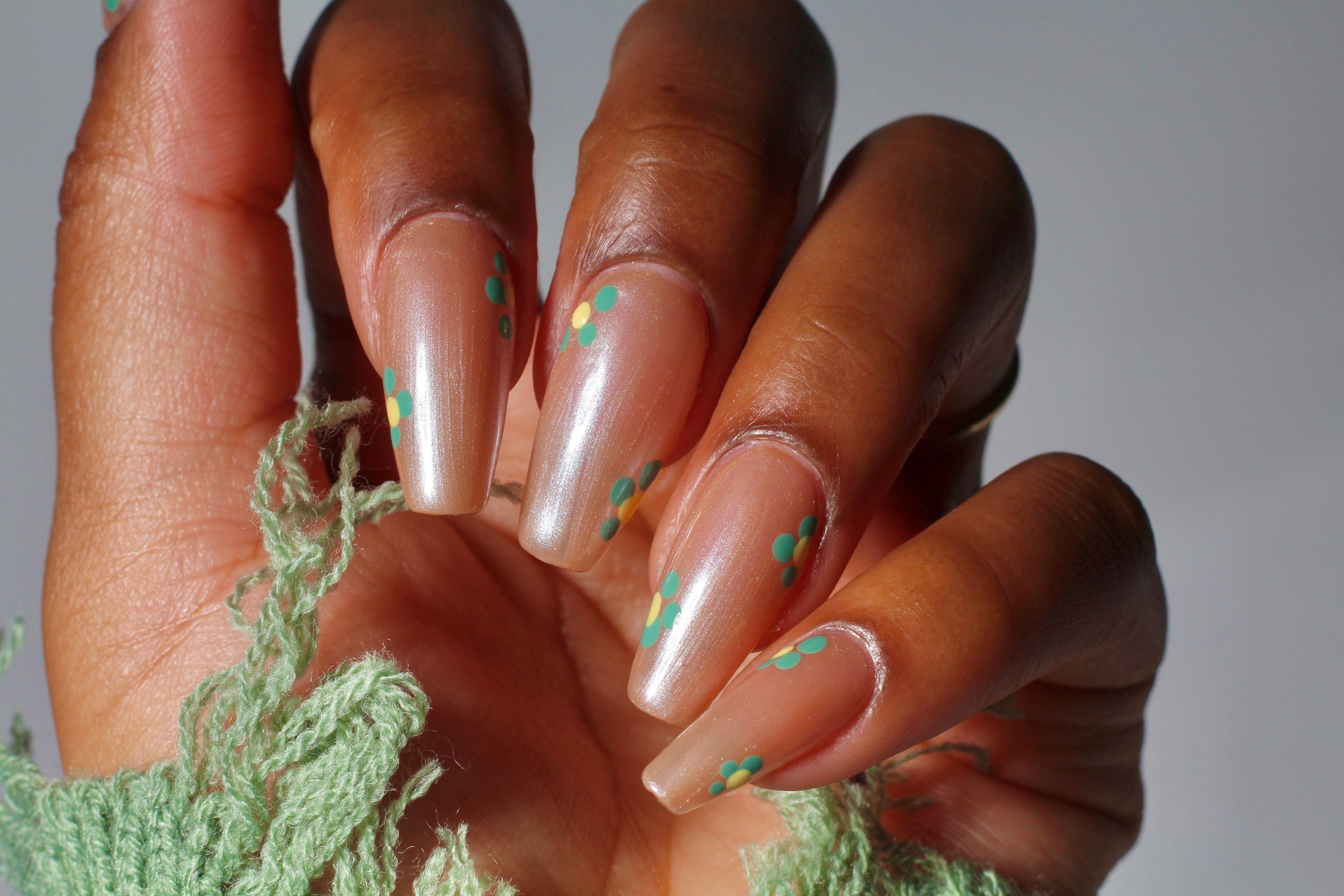 Get the Floral Nail Art Trend with Pear Nova's Spring Nail Shades + a Dotting Tool!
Spring is in the air, and what better way to celebrate than with some fresh new nail art? This season, we're seeing a lot of floral-inspired designs, and we've got the perfect tutorial to help you create your own gorgeous floral nails using Pear Nova nail shades. We'll be using Intershellactic as the base, with nail art flowers in Aloe-ha as the petals and Trip Around the Sun as the inside dot, all created with a dotting tool.
Step 1: Start with a clean slate
First things first: make sure your nails are clean and dry. Apply Beneath Me Base Coat to help your manicure last longer.
Step 2: Paint your nails with Intershellactic
Once your base coat is dry, it's time to apply your base color. Paint your nails with two coats of Intershellactic, allowing each coat to dry completely before applying the next.
Step 3: Create the flower petals
Using a dotting tool, dip it into Aloe-ha and create small dots in a circular shape to form the petals of the flower. Start at the base of the nail and work your way outwards, creating a flower shape. You can make the petals as big or small as you like, depending on the look you're going for.
Step 4: Add the inside dot
Once you've created the petals, it's time to add the inside dot. Using the same dotting tool, dip it into Trip Around the Sun and carefully place a dot in the center of each flower.
Step 5: Seal the deal
Once your design is complete, wait for it to dry completely before applying Clearly Top Coat. This will help your design last longer and prevent it from chipping or smudging.
Step 6: Pamper your cuticles
Now that your nails are looking gorgeous, don't forget to pamper your cuticles! Apply Growth Green Tea Cuticle Oil to keep your nails and cuticles healthy and hydrated.
There you have it, folks! A beautiful floral nail art design using Pear Nova nail colors and a dotting tool. This design is perfect for spring and is sure to turn heads wherever you go.
Happy painting!
Images by @herblknails