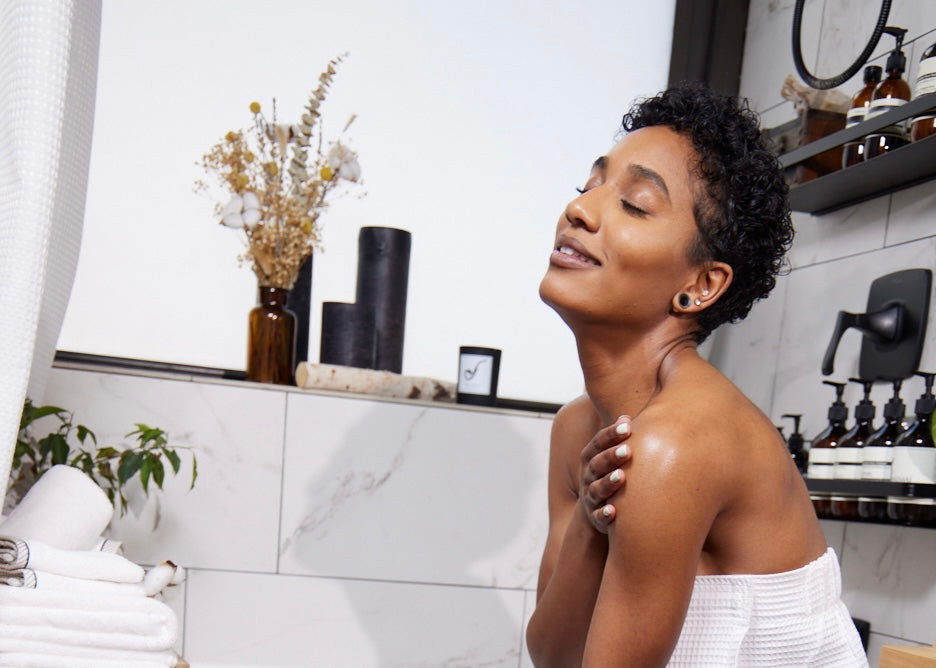 Is it August already? The survey says yes! And the beginning of August means the start of Simplify Your Life Week, seven days set aside to encourage us to shift gears and declutter both physically + psychologically. From August 1 – August 7, join us in finding ways to eliminate chaos, stress, and toxins from our lives. But first, let's talk about why.

Everything in our lives takes up space. Be it emotional space, mental space, physical space, or time-space, every decision we make adds to or takes away from those areas. When our spaces are too cluttered, life can become overwhelming, making it harder to see what is necessary for us to thrive. This is where simplifying our lives comes into play.
When we eliminate what we do not need, we create more space for the things we do. Freeing ourselves from excessive commitments, possessions, and relationships can help us live less anxious and more purposeful lives. We only need to take the first step. Here's how.
Get Clear on What You Need – and What You Don't
Simplifying our lives can start with defining our priorities. When we focus on the things that are truly important to us, we can begin to see which areas hold less weight. Eliminating these distractions can be vital in leading a more simplistic life. Whatever matters most gets the most emphasis. It really doesn't get any simpler than that.
Declutter Your Physical Space
According to recent research, a cluttered home, workplace, or mind can cause poorer mental health, less efficient thinking, and unhealthy eating. Our physical space is a huge factor in our day-to-day productivity. When our surroundings are organized, we feel more energized and attuned. But when we struggle to find items in our home or become overwhelmed at the thought of navigating all of our stuff, it could be time to cut through the clutter. Just remember - one room at a time.
Cleanse Your Mind
Is social media compounding your clutter? Are you fixated on the images of celebrities, politics, and consumerism? As pervasive as this thinking is in modern-day society, sometimes we must unplug to find peace. A simplified life calls us to be present in the moment and grateful for what we have, not striving to keep up with what the masses consider attractive or successful.

When living in our most basic truth, we're aligned with our purpose – embracing our unique talents + abilities instead of comparing ourselves to others. A mental cleanse can help bring us clarity and vision. When we disconnect from social media and entertainment channels and reconnect with our inner selves, nature, and loved ones, we may find a simpler and more fulfilling life journey.
Drop the Dead Weight
As in pounds, people, or perspectives that no longer serve you. Toxic relationships, diets, and thoughts can cause stress and drain your mental strength. This may mean setting boundaries with negative friends and family members in your life or refusing to dwell on the pain of the past. Making space for healthier habits is essential in creating a life of joy, peace, and ease. The next time you're tempted to engage in toxic behavior, take a deep breath, envision your best self, then walk in that direction – one step at a time.
Fix Your Finances
At the heart of simplifying your life is learning to be happier with less. When you commit to living intentionally, prioritizing experiences, and focusing on what really matters, you will likely discover that you don't need all the extras. Fixing your financial circumstance can help tremendously with this. Creating a budget and financial goals can keep you on the right track to achieving a life of financial freedom filled with more time to do the things that matter most to you. You'll accumulate fewer items, worry less about money, and enjoy more of what brings you joy.
To learn more ways to simplify your life, read here. And let us know your strategies to create a simple + purpose-filled life below! Happy August, Supernovas!