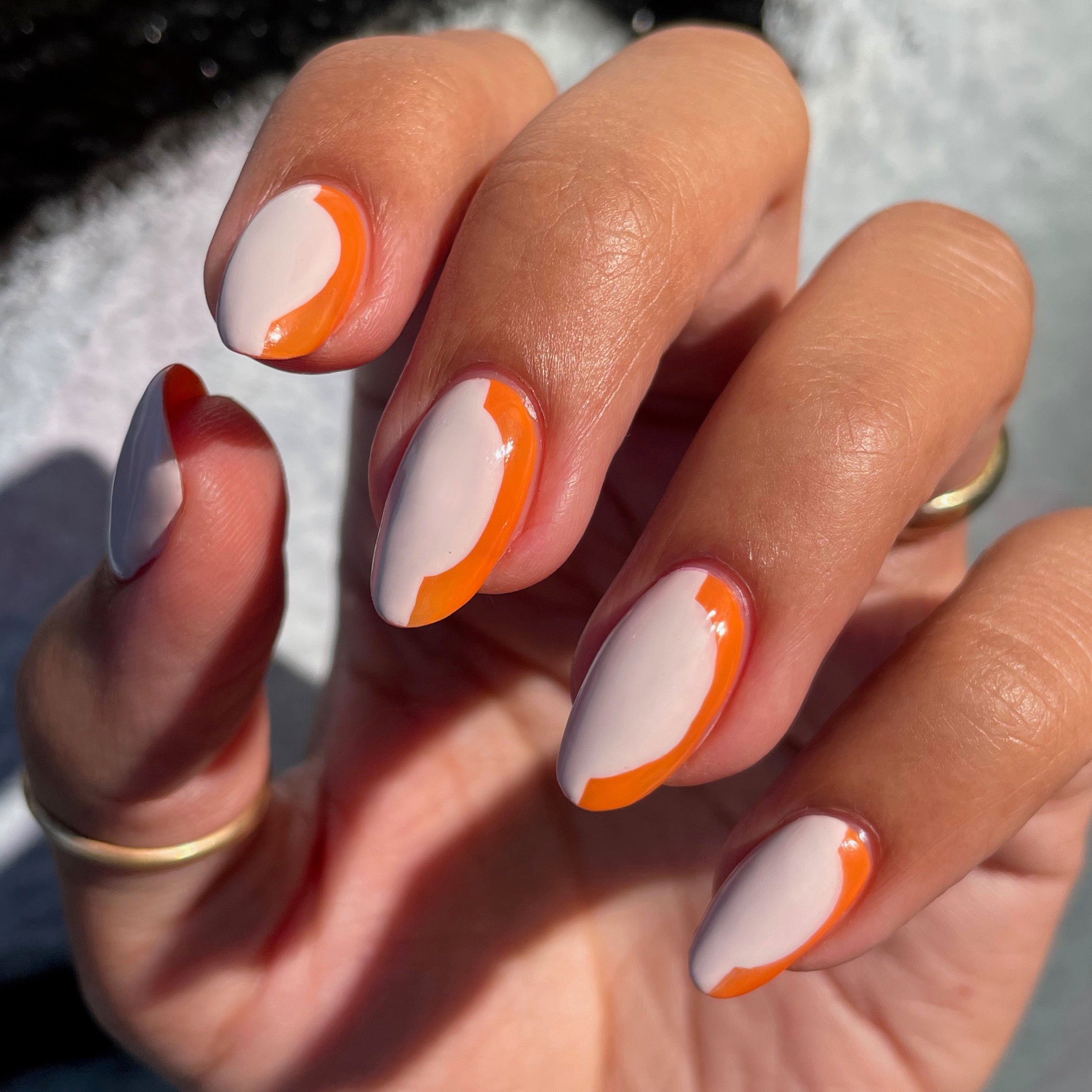 The new season is upon us beginning September 22nd, and that means NEW NAILS! This fall, nail experts predict unconventional colors will reign supreme. From vibrant blues to deep nudes, this autumn, we will see nail art, trends + colors expand boundaries like never before. In other words, there are no rules!
The Fall 2021 nail forecast is all about expressing ourselves as we see fit. If you want to rock the staple maroons, chocolate browns + hunter greens, feel free. And if you want to keep the essence of summer with vibrant yellows and oranges, feel free. If we've learned anything from the last two years, it's that life is too short to be boxed in. So, whatever road your nail journey takes you on this fall, Pear Nova has you covered. Get into our original fall nail looks below!
Fall Claws Look I
Our first look embodies the nail trend we are sure to see this fall: bright hues! In this look, Frida Be Free and Festival Fever come together to create an eye-catching + uniquely bold look that is impressive enough to wear year-round but best suited for Fall 2021.
Fall Claws Look II
Look two combines traditional shades and non-traditional flair. Rub My Temples + Ginzaholic bring us the cranberry gold + purple-grey tones that feel like fall, while Frida Be Free and Berry Jane sprinkle in panache.
The moral of the nail story this fall? Be you! It's like our CEO says, "the sky isn't the limit because there aren't any." Share these fall looks with a friend, and show us your fall nail trends @pearnova on IG + Twitter.
Nail Art By @press_reset_nails