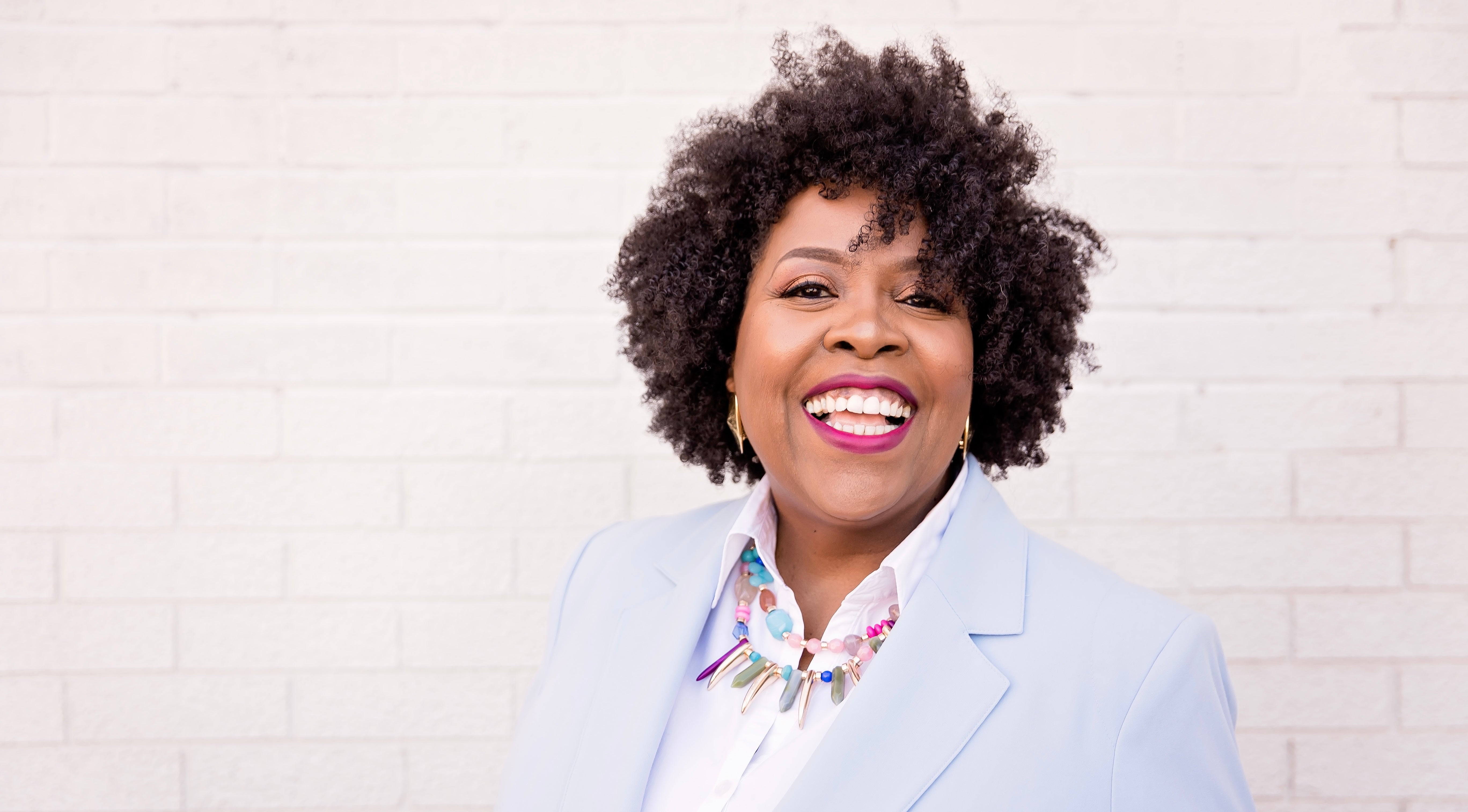 Relationship expert, Love McPherson, on Mental Health, Love + Happiness
As Mental Health Awareness Month continues, so does Pear Nova's commitment to supporting those of us experiencing mental health conditions. Mindfulness Mondays are in full swing, proceeds of One Piece Wonder are being donated to NAMI Chicago all month, and today, we are delighted to share with you words of wisdom and encouragement from certified family & marriage counselor + relationship expert, Love McPherson.
A passionate author, speaker + media personality, Love brings over two decades of experience as a mental health professional to her audiences. She holds a degree in Communication from Columbia College Chicago, is a recurring guest on the #1 news broadcast in Chicago, WGN TV, and has been featured on numerous media outlets including NBC network, FOX SOUL, People Magazine + more. In addition to her illustrious career, Love also enjoys being the wife of 38 years to Anthony McPherson and mother to two beautiful daughters, Tiffany and Christa McPherson. Love's story is a testament to what can be achieved when you walk in divine purpose + operate from love.
We caught up with Love recently to seek counsel on everything from managing mental health to maintaining healthy relationships. Read her inspirational + enlightening advice below.
Pear Nova: Can you give our readers a bit of background on how you established your career as a relationship expert + marriage counselor + public figure?
Love McPherson: I like to say, "I was born for this!" My mother named me "Love" because of her love for my dad. I was blessed to see true sacrificial love modeled to me daily during their 60-year marriage. In addition, I gained personal experience in relationship dynamics during my 38-year marriage to my college sweetheart. Finally, I gained professional experience while working in the Mental Health field for over 23 years. The combination of all these inspired me to become a certified Marriage and Family Counselor. I love what I do because I'm living my purpose.
Pear Nova: May is Mental Health Month, and we are looking to highlight the importance of mental health and bring awareness to the topic. Can you shed light on how mental health and relationships are connected?
Love McPherson: Your mental health directly impacts the quality of your relationships. People often feel that the quality of their relationship is an indicator of their mate's love for them. That's not always accurate. Love is a decision, while a relationship is a learned skill. Communication skills, conflict resolution skills, and listening skills are a few of the relationship skills we learn from our parents and other core relationships. Sometimes those skills are dysfunctional, so couples enter relationships with faulty skills, unable to truly convey the love they feel. If they have experienced firsthand or secondhand trauma, it could further damage their ability to engage in healthy interactions. Traumas are emotional wounds that distort our perspective and can negatively influence how people respond to their mate. Couples must learn healthy relationship skills by doing the work to heal their traumas and improve their mental health.
Pear Nova: What is the most important concept for us to understand when dealing with love?
Love McPherson: You don't "fall in love" you choose to love. You may fall into a strong emotion of attraction, but you have to make a conscious decision to love. Do not confuse love with emotions. Emotions are like fire. A fire can be fully blazed one moment, but only ashes the next. Your feelings can be on fire one moment but ashes of what used to be the next. Make a healthy, solid decision to love someone and allow your integrity and self-discipline to carry it out.
Pear Nova: What suggestions do you have for those who have a hard time dating or finding love?
Love McPherson: Be open to different types of people. Don't be overly conscious of "your type" of person. Sometimes you're not choosing chemistry, you're choosing familiarity. Are you choosing the same type and constantly ending with the same results? You will constantly choose toxic as long as toxic has been normalized in your subconscious. Explore other possibilities from unique spaces. During the wait, don't put your life on hold. Create a bucket list and begin checking off the boxes. Never sit waiting on someone to come and turn your key so that you can start living your best life.
Pear Nova: What advice do you have for those looking to experience romantic love again after heartbreak + trauma?
Love McPherson: Returning to romantic love after heartbreak can be challenging. Studies show that to your brain, heartbreak feels like hot coffee being poured on you. Take the following steps to get back up again after heartbreak:
Make sure you left for the right reasons. If you left because of something the person did, that person's behavior may not sustain your breakup. You may be angry enough to walk away from them now, but what will you do when that anger no longer drives you. Never leave because of what someone is not, leave because of who you are! Self-love is key to sustaining a breakup. When you love yourself and know that you deserve better, you will have the courage and confidence to leave and not turn back.
Open the bags and see what you walked out with. We leave out of every relationship with baggage, good and bad. If you don't stop to look inside the bag you will simply carry your baggage into your next relationship. Did you walk out with lowered self-esteem, trust issues, or control issues? Pay attention because these are the issues you will need to work on.

Do the work to heal.

 Seek help through a support group, a counselor, a therapist, or even a trusted friend. Work on your issues so that you don't fear love and so that you don't associate love with pain.
Pear Nova: What role does self-love play in our ability to establish and maintain healthy relationships with others?
Love McPherson: Self-Love is a prerequisite for a healthy relationship. When you lack self-love, you go into relationships expecting your mate to fill you up externally with the love you don't already possess internally. That's an impossible task for anyone. When you love yourself, you show up less anxious and needy. You realize that if your mate stops loving you, you'll be just fine and that you will never lack love because you love you.
Pear Nova: How do you maintain personal happiness while balancing life as a wife, mother, speaker, influencer, author, expert + more?
Love McPherson: I find happiness in living my authentic self. This requires me to consistently remain self-aware as I evolve. It also requires me to stay true to my core. My core is like the core of an apple…it is my place of growth and reproduction. I want to grow and produce things consistent with my values. This requires me to prioritize according to what I want to produce. It also requires me to pay close attention to conditions that threaten my growth. Finally, it requires me to be crystal clear on the emotional legacy I desire to leave behind.
Want more Love? Visit her website here + become a member of her online community @love_mcpherson on Instagram and Twitter.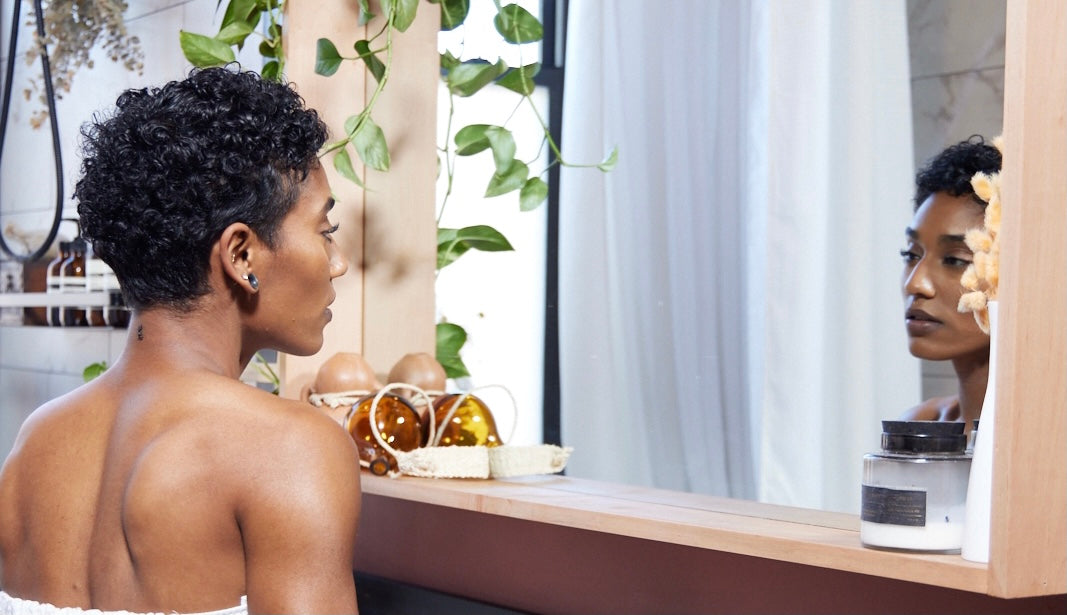 #selfcare
The Unpretty Sides of Self-Care
Two-thousand and twenty was a year like none other – a global pandemic, national protests, presidential impeachment + election and more all combined to create what many people deemed the year from ...
Read more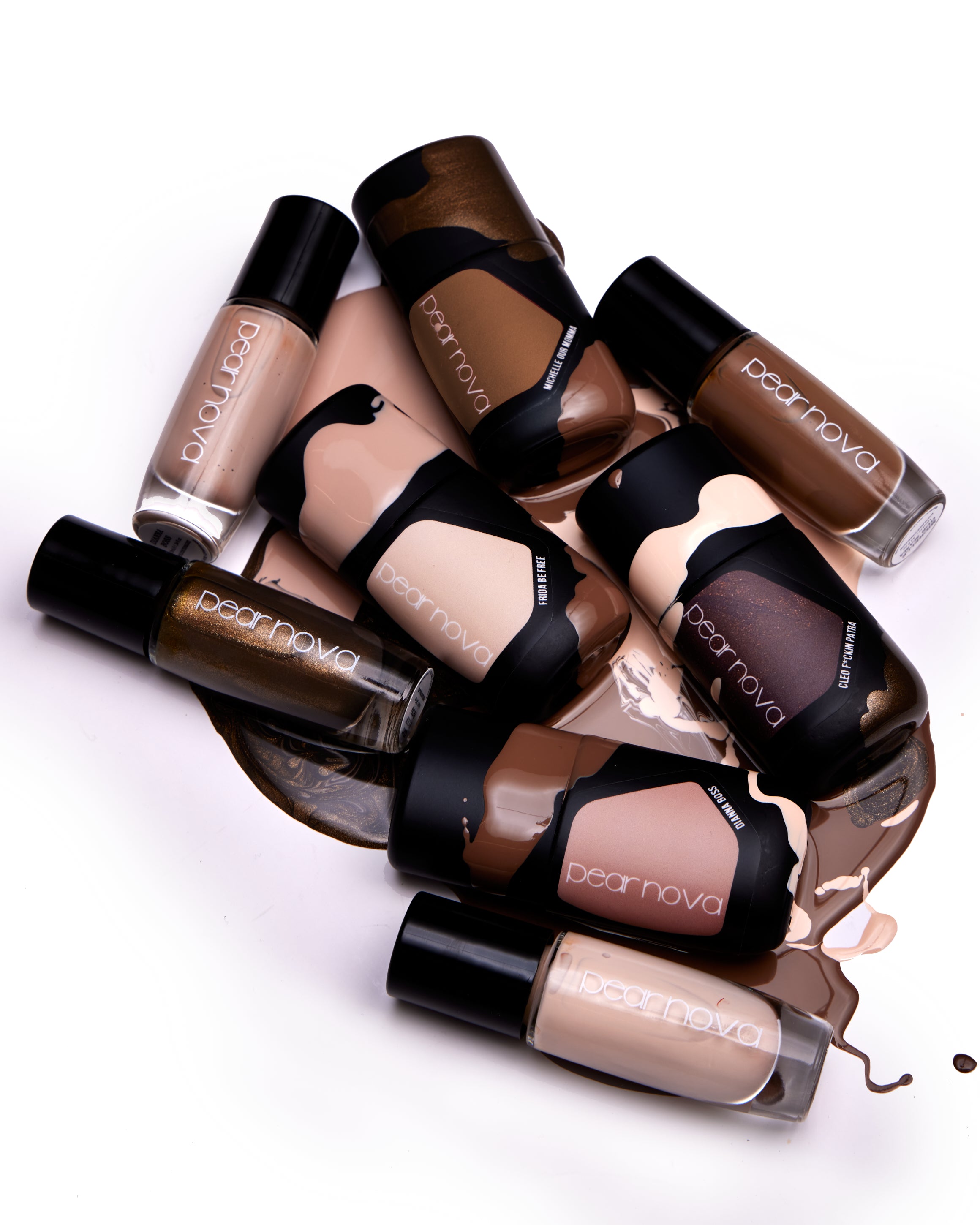 #BRWNGRLMGC
And now, the moment we've all been waiting for – drumroll please – #BRWNGRLMGC IS AVAILABLE IN GEL!!!!! Yes, you read that right. Your favorite colors – Dianna Boss, Frida Be Free, Michelle Our Mam...
Read more