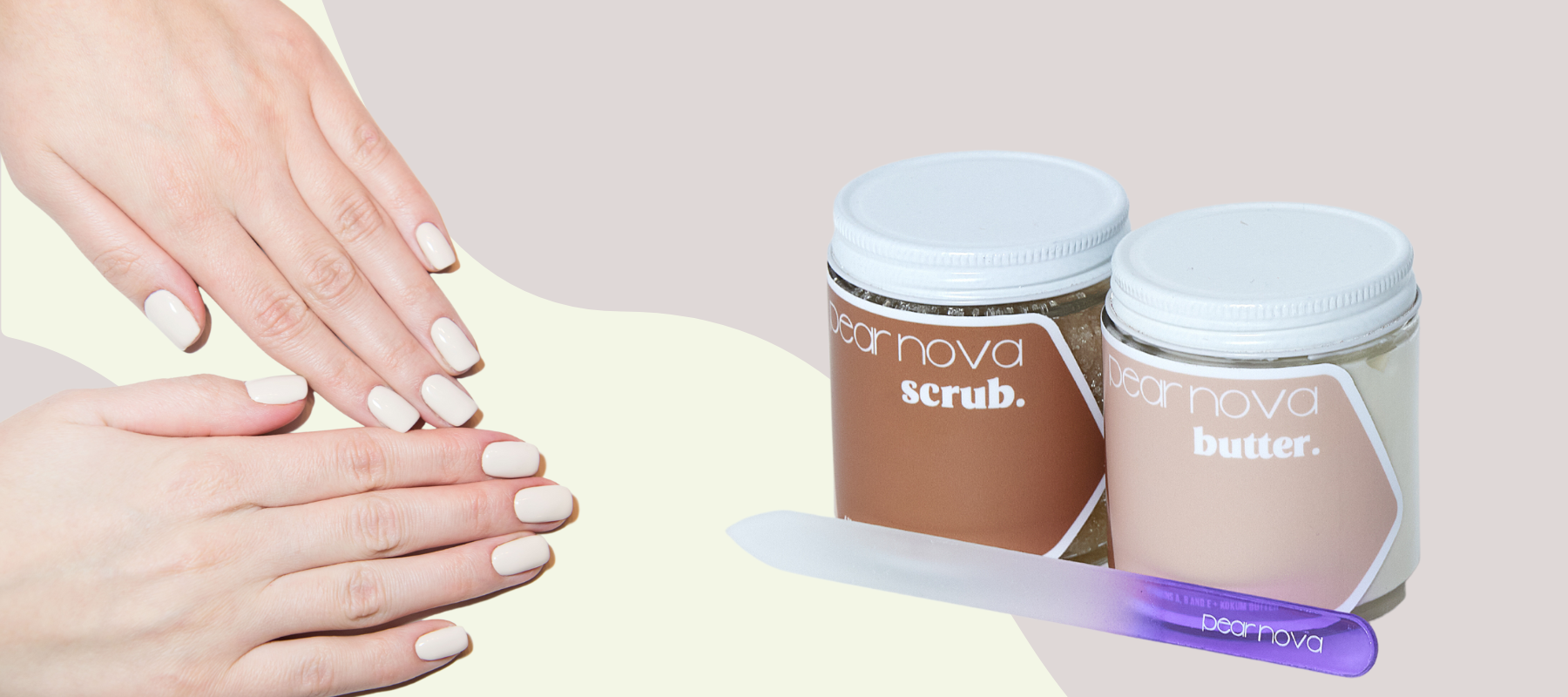 Nail Care 101: Your Ultimate Guide to Strong and Healthy Nails
Who doesn't want nails that are as strong as your coffee order? We get it – achieving those Instagram-worthy nails takes some TLC. But fear not, because we've got the ultimate guide to nail care that will have your nails looking and feeling their best. From cuticle care to nail-strengthening tips, we've got all the hacks you need for a flawless mani.
Nourish Your Nails with Growth Green Tea Cuticle Oil
Let's start at the foundation – your cuticles. Our Growth Green Tea Cuticle Oil is your secret weapon for achieving healthy and moisturized cuticles. Packed with nutrient-rich ingredients like green tea extract and argan oil, this cuticle oil not only softens cuticles but also promotes healthy nail growth. A little daily massage with this oil can go a long way in preventing hangnails and ensuring your nails are ready for their close-up.
Shape and Smooth with the Glass Nail File
For the perfect nail shape, our Glass Nail File is a must-have tool. Gentle on your nails and easy to clean, it ensures a smooth finish without rough edges.
The Classic Base and Top Coat Duo: Your Nail's BFFs
Before you dive into the world of colors, don't forget your nail's best friends – the Classic Base and Top Coat. These two are the unsung heroes of any successful manicure. The Base Coat provides a smooth canvas for your nail polish, preventing staining and promoting even color application. The Top Coat seals the deal, adding a glossy finish and extending the life of your manicure. With this dynamic duo, your nail polish will stay in place and shine bright.
Indulge in Hydration with Coconut & Eucalyptus Hydrating Cream
Your hands and feet deserve some pampering, and our Coconut & Eucalyptus Hydrating Cream is here to deliver. Enriched with nourishing coconut oil and invigorating eucalyptus, this cream hydrates, soothes, and rejuvenates your skin. Massage it in for an aromatic experience that leaves your skin feeling silky-smooth and refreshed. And guess what? This hydrating cream isn't just for hands and feet – it's a multitasking wonder that can also be used on other parts of your body that need some extra care.
Revitalize with Hand + Foot Scrub
Smooth, exfoliated skin is the foundation of any great mani-pedi. Our Hand + Foot Scrub is formulated with natural exfoliants like sugar and jojoba beads to gently slough away dead skin cells, leaving your hands and feet baby soft. Whether you're prepping for a special occasion or just giving yourself some well-deserved pampering, this scrub is your go-to for achieving silky-smooth skin. And guess what? You can also use it on other areas of your body that could use a little exfoliation.
Lock in Moisture with Hand + Foot Butter
After exfoliation, it's time to seal in that moisture. Our Hand + Foot Butter is like a luxurious treat for your skin. Enriched with shea butter and essential oils, this butter deeply hydrates and nourishes, leaving your skin supple and soft. The rich texture absorbs quickly, so you're not left with a greasy residue – just pure, indulgent hydration. And yes, you guessed it – this butter is a versatile gem that can be used to pamper other parts of your body too.
Easily Remove Your Polish with Refresh Non Acetone Soy Nail Polish Remover
When it's time for a change, our Refresh Non Acetone Soy Nail Polish Remover comes to the rescue. This gentle yet effective formula swiftly removes nail polish without harsh chemicals. It's also soy-based, making it a healthier choice for your nails and the environment.
Now that you've got the lowdown on our nail care essentials, it's time to treat yourself to the ultimate nail care routine. From cuticle care to moisturizing, Pear Nova's nail care products have got you covered – not only for your nails but for your whole body's skin. So go ahead, embrace self-care, and flaunt those fabulous nails and glowing skin!